Gare de Hombourg
THE ABANDONED STATION IN BELGIUM
'Gare de Hombourg' is a former railway station along line 38 in Hombourg, a part of the municipality of Plombières. The station was opened in 1895 at the same time as the Aubel-Plombières section of the line.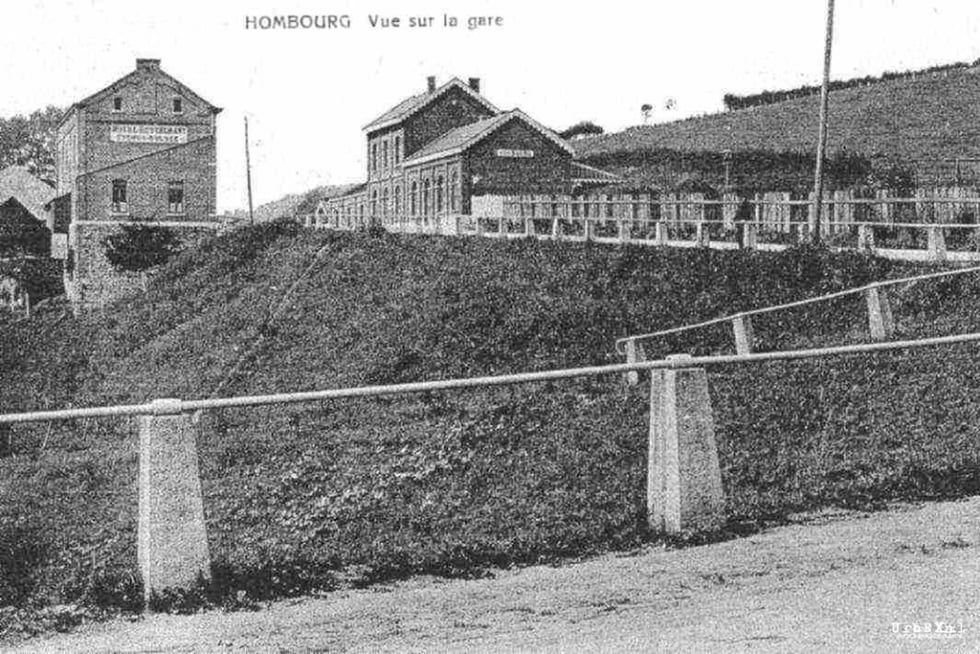 In 1940 during the Second World War, the station was added to the German railway lines. It took some months before it could be used because the Belgium army blew up the tunnel on this track. The station became the terminal of the line from Aachen. After the war it was again added to the Belgian network and the German signs were replaced by the Belgian ones.
1957
In 1957 line 38 was closed for passenger transport, the freight line was closed later in 1962. The tracks were demolished in 1992 and the station and the houses opposite of it got abandoned. In 1983 the station was sold. While the station started a new life as a restaurant, the abandoned trains and coaches are still in a bad state. What should be a museum track was a rusty railway filled with plants and trees. Luckily, part of the tracks was rebuilt in 1999 by the present owner of the station. He is running a tourist train and a railway museum. I visited 'Gare de Hombourg' in 2007. Also check my report on the close by train station 'Montzen Gare'.