Château de Le Quesnel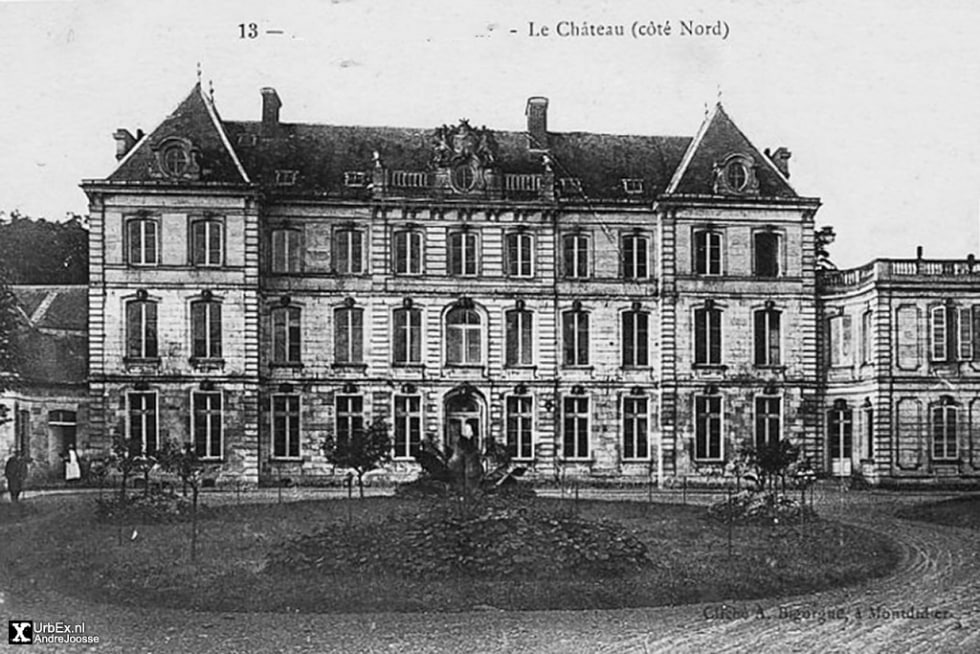 Built: 1751 + 1853
Abandoned: 2010
Burned down: 2019
Visited: 2016
Le Quesnel, France
The chateau was owned by the Knightly family of Quesnel in the twelfth century. It became a victim of the Thirty Years' War, it was looted and partly burned down. The property was purchased by Jean Le Fort, who married Marie Damiens. It was after his death in 1751 that his son Jean Baptiste Le Fort built the foundation of the present chateau. In that time the castle had only one floor.
A century after its construction, in 1853, the façade of Château de Le Quesnel was altered by Charles Blin de Bourdon, a new pavilion is built and a second floor was added.
1985
The castle was occupied and bombed during the First World War. After the war Viscount Bourdon Blin restored the chateau and gave it to his daughter the Countess of Lussac. After the Second World War the property remained uninhabited and was sold in 1985. The castle was bought by a Parisian lawyer. Unfortunately, part of the building collapsed in the late 1990s.
In December 2017 the castle burned down. A huge fire destroyed everything, only a part of the façade survived.
Photos Château de Le Quesnel