Elektrownia Bobo
THE ABANDONED POWER PLANT IN POLAND
Elektrownia Bobo, or the Bobo thermal power plant, closed in 1976, but it remains a very valuable industrial monument to this day. It powered the Bobo textile factory that produced children's clothing.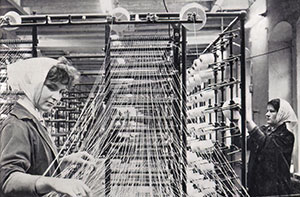 The power plant was built in 1906 to power the Zakłady Przemysłu Materiałowego Bobo. The company was established in 1835 by a Jewish industrialist from Wrocław, Hermann Dietrich Lindheim. It was a modern cotton spinning mill, later also a weaving mill was built here. The factory produced children's clothing. In the early years, it used only water-generated energy to power the factory. For this, at the beginning of the 1840s, an impressive canal was built leading water to the hydroelectric power station from more than 1.5 kilometers away.

From 1904 until 1918, the power station was modified, replacing the water wheels with Francis turbines, operating on electricity generators, and the plant was electrified.
Thermal power plant
In 1906, due to the growing demand for production capacity, a thermal power plant was built. It housed a compound steam engine with two tandem cylinders, a synchronous generator with a flywheel. A second unit, built in 1910, consists of a single-piston steam engine and also a synchronous generator with a flywheel.
Second World War
Between the two world wars, the plant belonged to the Kauffmann family. In the years 1939 – 1945, the plant was partially converted for the production of war equipment, namely radio equipment. The mechanical looms were taken by the Germans to peasant barns and community centers. Eventually after the war in 1945, professionals from Łódź textile factories were brought in to transport, assemble, install and start up the looms in the production halls.

The engine room is an industrial time capsule with control and measurement equipment, control boards and switches. Since 1981, both power plants, water and heat, are under legal protection.