Pyramiden School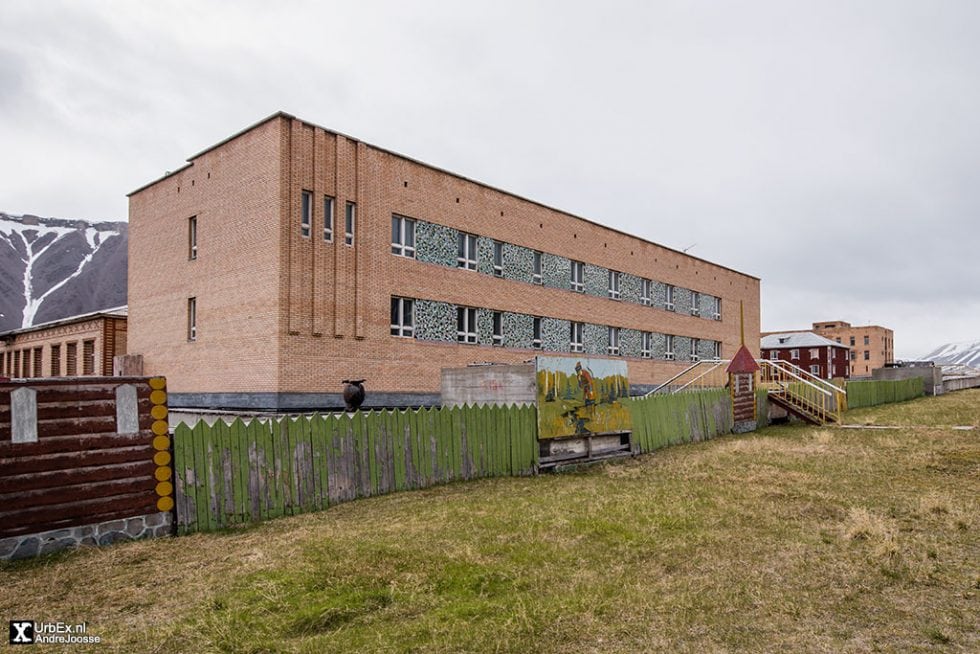 Built: 1948
Abandoned: 1998
Visited: 2018
Spitsbergen, Svalbard, Norway
The Russian mining settlement of Pyramiden was abandoned in 1998. Since then time has virtually been standing still here. Especially this kindergarten and elementary school has all the original educational materials and toys still present.
Mining
Pyramiden is situated in Billefjorden, its name is derived from the pyramid shaped mountain close by. Mining here started in the summer of 1910 by Sweden. In 1927 the Swedes sold Pyramiden to a Russian mining company. The town became a small Russian village. Through the 1960s, 70s and 80s work in the mines here was very popular. Pyramiden was a good place to be for Russian families.
With its wide streets and planned town-structure the place is a witness to the Soviet presence. Everything here was designed with effectiveness and with mining in mind, but also with the intention of taking care of the workers' welfare and family life. In contrast to the male dominated Longyearbyen, a community of families was characteristic for the Russian settlements.
Photos Pyramiden School