Cimetière de locomotives à Roux
THE ABANDONED TRAINS IN BELGIUM
About fifty abandoned trains are rusting away in this 'Cimetière de locomotives à Roux'. It is a abandoned locomotives depot in Roux. The depot was in use until the year 2000. After that the large halls and its rolling stock were left.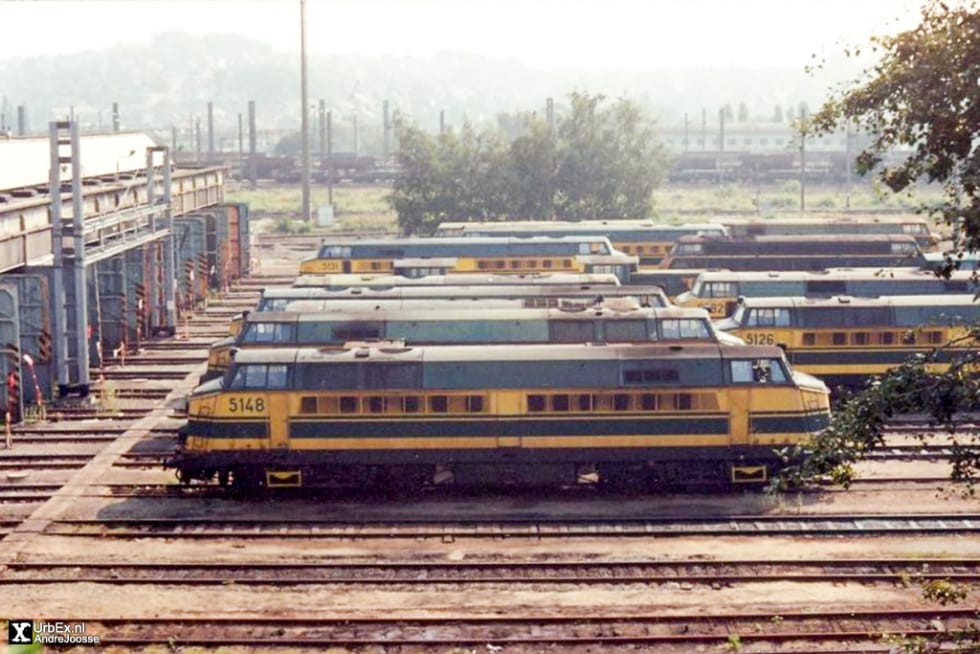 Trees are covering the outdoor locomotives, while the trains inside the buildings are slowly rusting away. The majority of locomotives were used in the Charleroi region as transport for the many industrial sites. But with the closing of the factories, also the transport came to an end. Many locomotives became useless. They were all numbered and had names like Cordoba, Atlas, Colibri, Bolero or Albi.
Locomotives Depot Roux was cleaned in 2010. All the rolling stock is gone, the hall is now an empty concrete carcass. I took these photos of the 'Cimetière de locomotives à Roux' in 2007.