Cimenterie de la Chèvre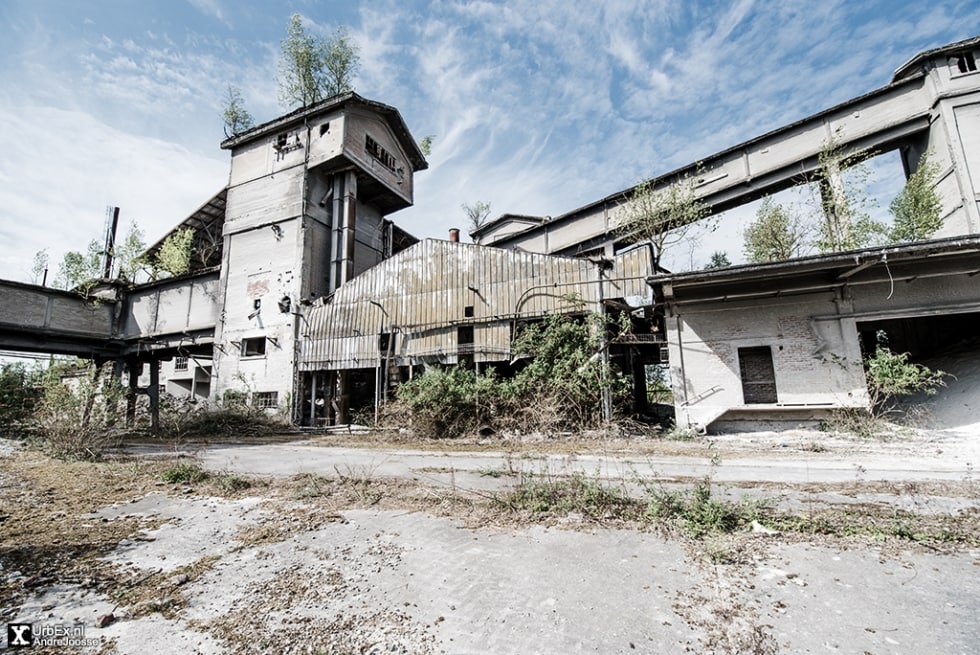 Built: 1928
Abandoned: 1984
Visited: 2017
France
This cement plant dates back to 1928 when it was built by industrialist Ernest Cambier. It was sold to competitive cement factories in 1967 and 1972.
The limestone that was mined from the quarries closeby was mixed with clay and had to be ground finely and mixed with water. Then the product was stirred vigorously before being heated in a rotary oven. The clinker was then ground finely. Local residents remember mostly the white dust that fell everywhere.
Because the plant was insufficiently profitable, this cement plant was closed in the 1980s. Two hundred people worked there. The factory is still active elsewhere in France today, they now employ 8,000 people and generate a profit of 2.5 billion euros.
Photos Cimenterie de la Chèvre