Checkpoint Alfa, Grenzübergangsstelle Marienborn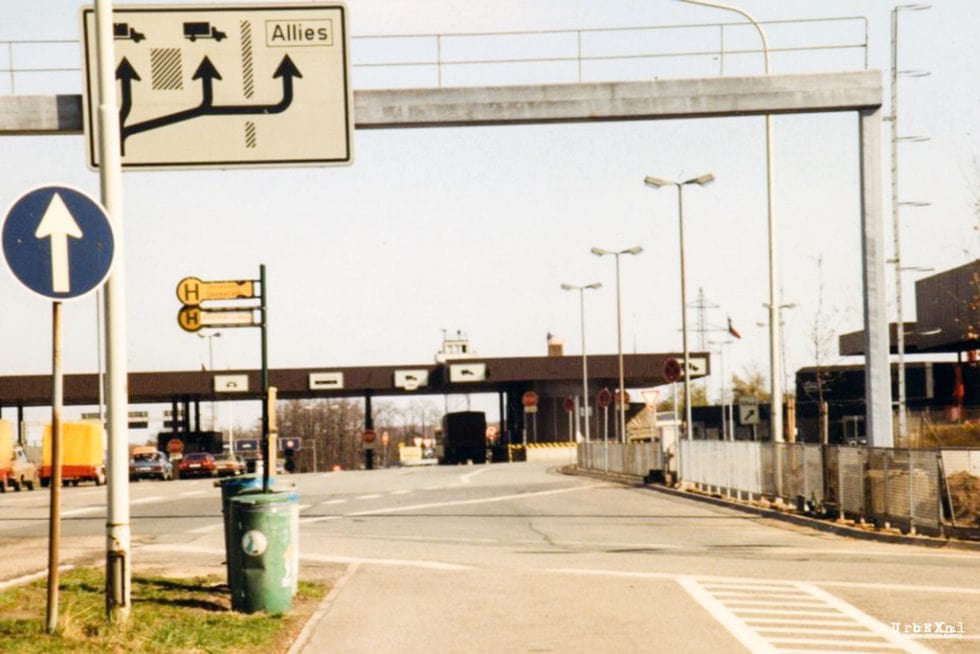 Built: 1945
Abandoned: 1990
Visited: 2008
Marienborn, Germany
The Grenzübergangsstelle Marienborn was the largest and most important border crossing on the inner German border during the division of Germany. Due to its geographical location, it was the shortest route between West Germany and West Berlin, most traffic to Berlin was handled by the Marienborn crossing. The border crossing existed from 1945 to 1990 and was situated near the East German village of Marienborn and Helmstedt. During the Berlin Blockade, which lasted from June 1948 to May 1949, the Soviet checkpoint was closed.
1950
From 1950 onwards, the 'Grenztruppen der DDR' carried out the border control on the eastern side of the checkpoint. The Soviets however handled Allied military traffic. Due to the increasing tensions between the Western Allies and the Soviet Union during the Cold War, the border crossing was extensively expanded and security was tightened in the following years. The Western Allies kept control over their checkpoint on the western side, with small garrisons of French, British and American troops stationed in Helmstedt.
1973
The original checkpoint was eventually regarded too unsafe to operate efficiently. In 1973, the DDR erected a new control point on a 35ha field situated on a hill near Marienborn. It was situated about 1.5 km east of the old buildings. The control point was staffed with up to 1.000 passport control, customs and border police employees. The buildings were linked with an underground tunnel system through which military or police units could reach the control point quickly and in secrecy.
Photos of Checkpoint Alfa, Grenzübergangsstelle Marienborn