Station Antwerpen-Dokken en -Stapelplaatsen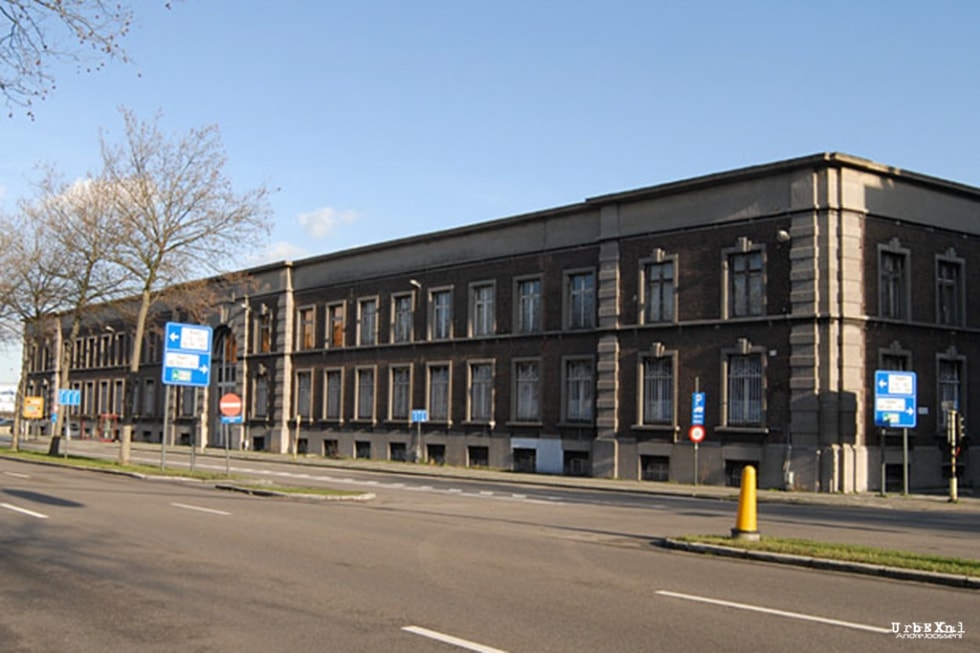 Built: 1873
Abandoned: 2006
Demolished: 2007
Visited: 2006
Antwerpen, Belgium
Station Antwerpen-Dokken en -Stapelplaatsen was called Antwerpen Station between 1843 and 1854 and was the main train station of Antwerp at that time. The current site of the Antwerp Central Station (1905) was called Antwerpen Ooststation or Anvers-Gare de l'Est. After 1954 the name of this station changed to Antwerpen-Dokken en -Stapelplaatsen (Anvers-Bassins-et-Entrepots) and the station and sheds kept that name until they were demolished in 2007.
The last rail use of the building was by B-Cargo, the national railway operator charged with freight transport. It's a regional operator that focuses on Belgium and its immediate surrounding area such as the ports of Dunkerque, Vlissingen and Rotterdam.
2000
In 2000, the freight station was closed along with the freight division of the Antwerp-Dam station in 2001, the tracks between the two stations were removed. Although B-Cargo left the building in 2000, the building was not completely abandoned until the end of 2006. Other transport companies used the building to load trucks. The site is now a part of the park 'Spoor Noord'. In January 2007, the shed with the characteristic iconic wall along Ellermanstraat was demolished to build a new university campus which opened in 2013.
Photos of Station Antwerpen-Dokken